Knowledge Base > Auction How-To's > Bidding FAQ's > General FAQ's > Update my Password
How do I update my Charity Auctions password?
If you need to change your password, once you are logged in, you can click the "Account" on the top right corner of the page and from the pull down select "Account Settings." Scroll down toward the bottom of the page and see the field labeled "New Password". You can then enter a new password and save.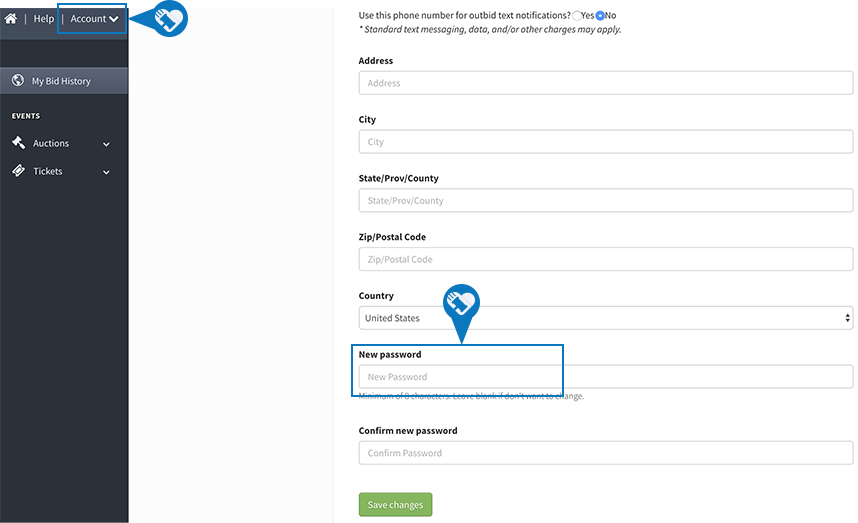 If you have forgotten your password and need to reset it, please use the forgot password option.