Knowledge Base > Auction How-To's > Update My Items Listing Type
The listing type is how we tell our system how to list your items. You can choose from:
Online/Mobile Auction – This is your standard online or mobile auction setting. Our system will choose a winner and create an invoice once the end time arrives.
View Only – Used as an online catalog that will be available for bidding in a live event; and serves as a preview of what items will be available.
Point of Sale – Used by and visible to Admins and volunteers only at Live events. Examples of POS items include raffle tickets, carnival games, and drink tokens.
Step 1) Click "Auctions" on the far left > Click on "Manage Auctions"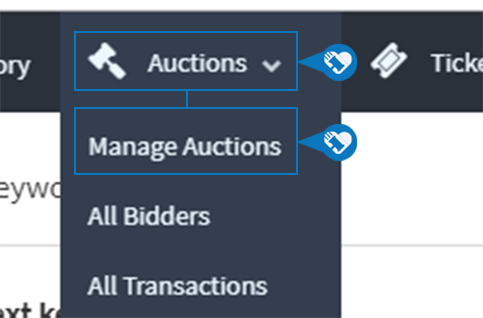 Step 2) Click on the Name of your Auction.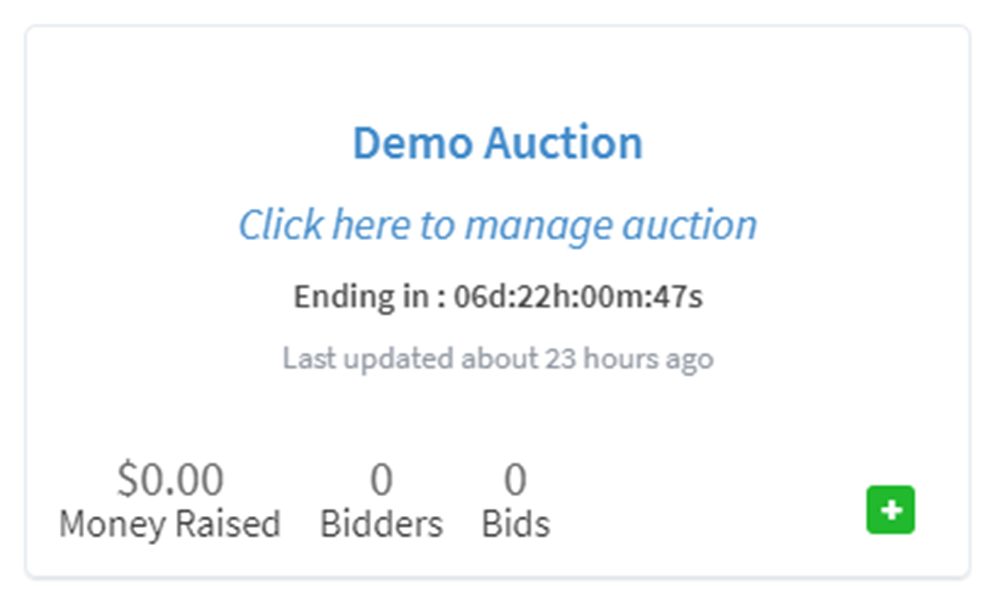 Step 3) Click "Edit Settings."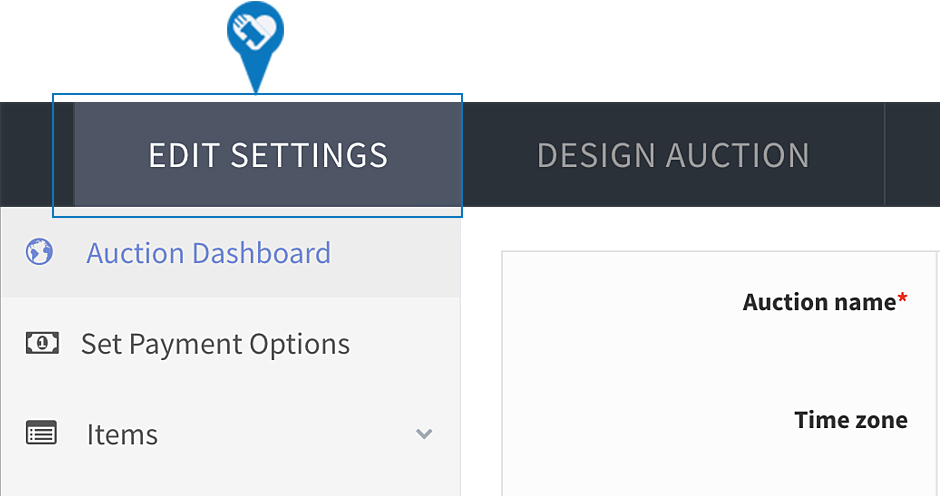 Step 4) Scroll down until you find "Listing Type." Click the drop-down to select the listing type.