Knowledge Base > Auction How-To's > How do I send a copy of an invoice receipt?
If you need to resend a receipt for an invoice, click the bidders name and then click on the paper airplane icon. This will resend the original receipt they received by email.
1) Inside the Auction Dashboard, head over to "Invoices" in the left sub navigation.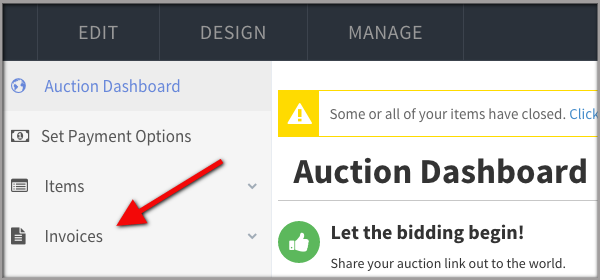 2) Click the winning bidders name.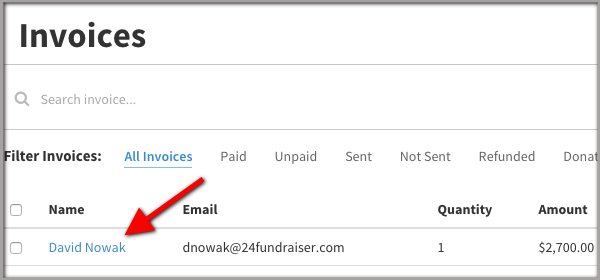 3) In the "Operations" row, click the icon of the paper airplane. This action will send an email with the winning bidders unpaid invoice or copy of their paid receipt.