Knowledge Base > Auction How-To's > How do I see or set my own bid increments?
Within the item there is an option to set "custom bid increments".  If no custom bid increment is entered, it will use the default bid increment structure that can be seen from the pop up link listed there.
1) From Add or Edit Item, scroll down until you see "Bid Increments".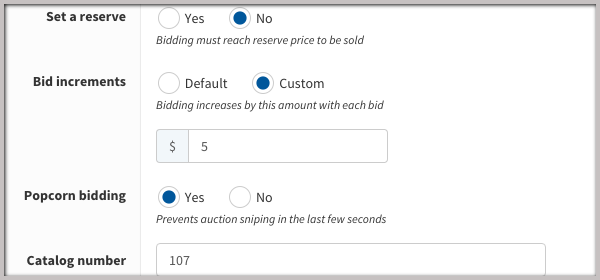 2) Select "Custom" and enter the dollar amount you want the Next Minimum bid to go up by.