Knowledge Base > Auction How-To's > How do I retract or remove a bid?
If a bidder accidentally placed the wrong bid amount or no longer wants the item, you have the ability to remove their bid from your admin area.
1) From the Auction Dashboard, click on "Items" in the sub menu.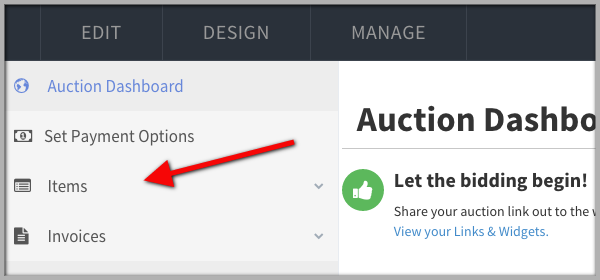 2) Find the item you want to remove the bid from and click on the number in the "Bids" column.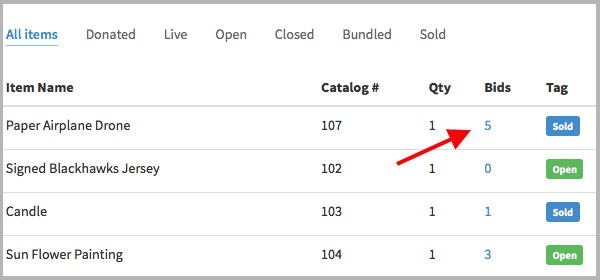 3) This will open the Bid History popup. You will see a red X next to the top bid. Click the red X to remove the bid.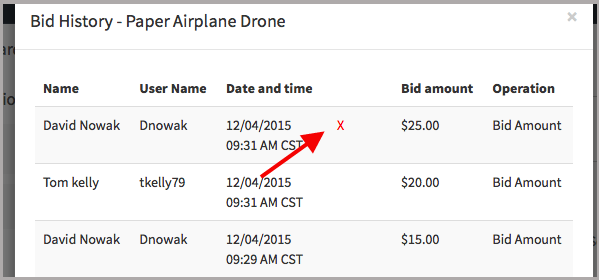 4) When you remove a bid our system will send an email to the high bidder notifying them the Auction Admin has removed their bid. We will also send an email to the new high bidder notifying them they are the current high bidder.