Knowledge Base > Auction How-To's > How do I require bidders to pre-register a credit card to be on file before they can bid?
Allowing your bidders to have a credit card on file before bidding is a great way to speed up the end of auction process.
Before a bidder can place a bid, we will require them to add their credit card information. Once on file, they will be able to place unlimited bids.
Here's how to active this feature:
1) From the Auction Dashboard, click "Edit".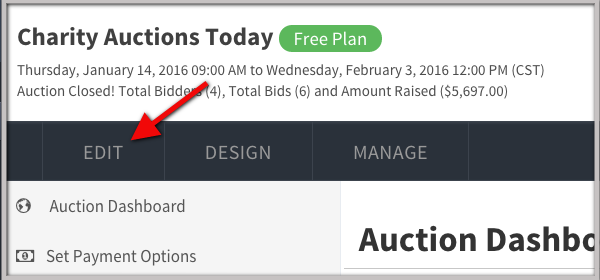 2) Scroll down until you see "Pre-register Credit Cards", and click "Yes".