Knowledge Base > Auction How-To's > How do I edit an invoice?
To edit an invoice, click on the bidders name and click the edit icon next to that invoice.
1) In the left sub menu, click "Invoices".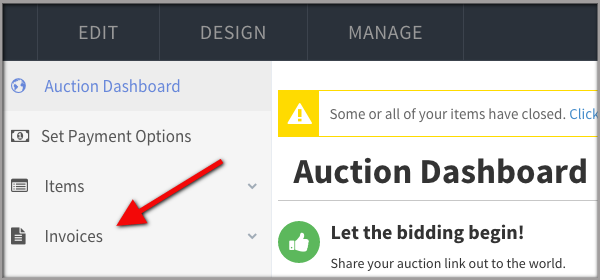 2) Click on the winning bidders name.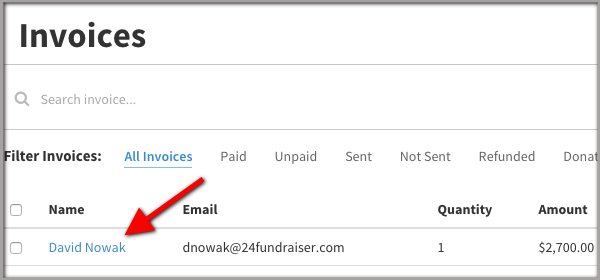 3) Click the "Edit Icon" to edit the invoice.