Knowledge Base > Auction How-To's > How do I create or edit start and end times?
To create start and end times, you first have to create a time block. This will allow you to start and end groups of items at different times. If you edit a time block, it will update the time for every items listed in that that block.
1) From the Auction Dashboard, click "Edit".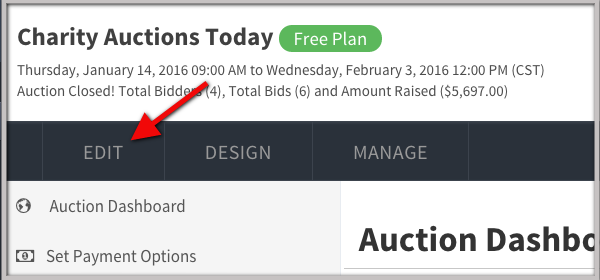 2) Scroll down until you see "Set Auction Time". Click the button "Add New Time" to create a new time block.