Knowledge Base > Auction How-To's > Charity Auctions Today FAQ > Bidding sites > Auction sites > bidding websites > best auction sites > Add/remove Auction Description on Auction Page
Follow these steps to add, update or remove the auction description from your auction page.
Step 1) Click "Auctions" > then Click on "Manage Auctions".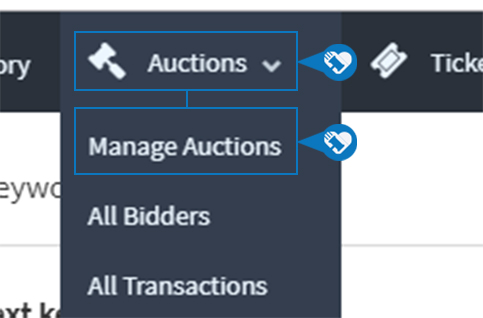 Step 2) Click on the name of your auction.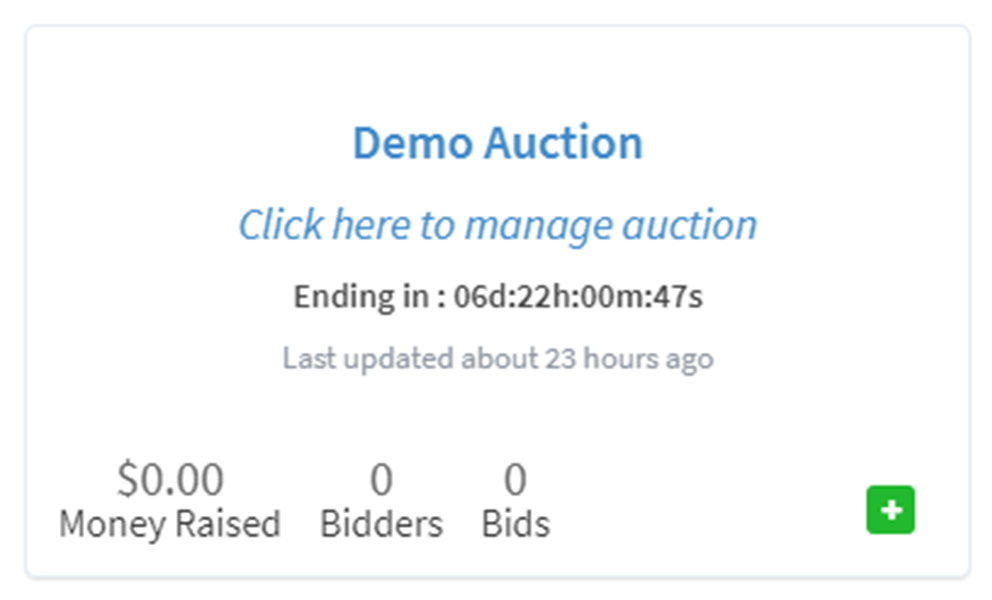 Step 3) Click "Design Auction".

Step 4) Click Title & Description and type your content.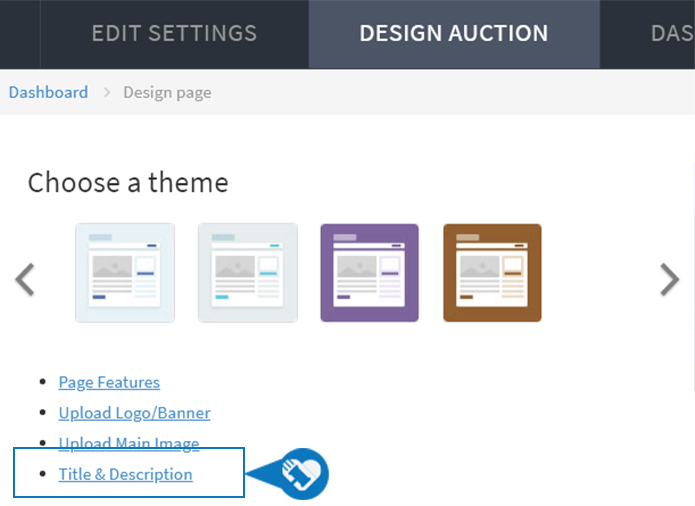 Step 5) Use this section to describe your organization and promote your good cause. You can view some sample descriptions Here.