Knowledge Base > Auction How-To's > How do I add/remove a logo or banner on my auction page?
Follow these steps to add or remove a logo or banner from your auction page.

For the best looking results, keep the sizes within:
Logos – should not be smaller then 100X100
Banners – Should not be larger then 980X200
1) From the Auction Dashboard, click "Design".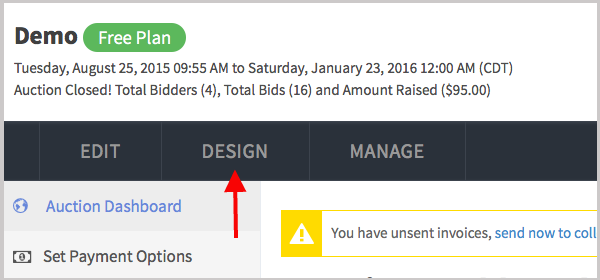 2) Click "Upload Logo/Banner".
3) Click the "Choose File" button to search your PC for the image. Be sure to "Save Changes" to complete the upload.