Knowledge Base > Auction How-To's > Bidding FAQ's > How do I add Donor Information to an item?
Donor information is found on the item that's being added or edited. Select "add donor information" and fill in the field provided.
Step 1) Click "Auctions" > then click on "Manage Auctions".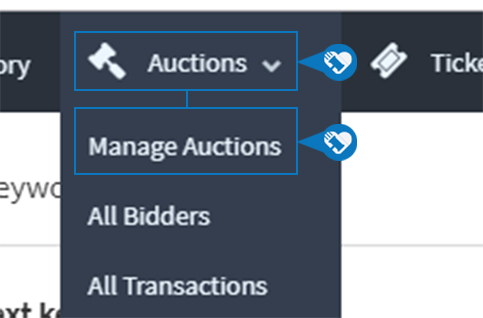 Step 2) Click on the name of your auction.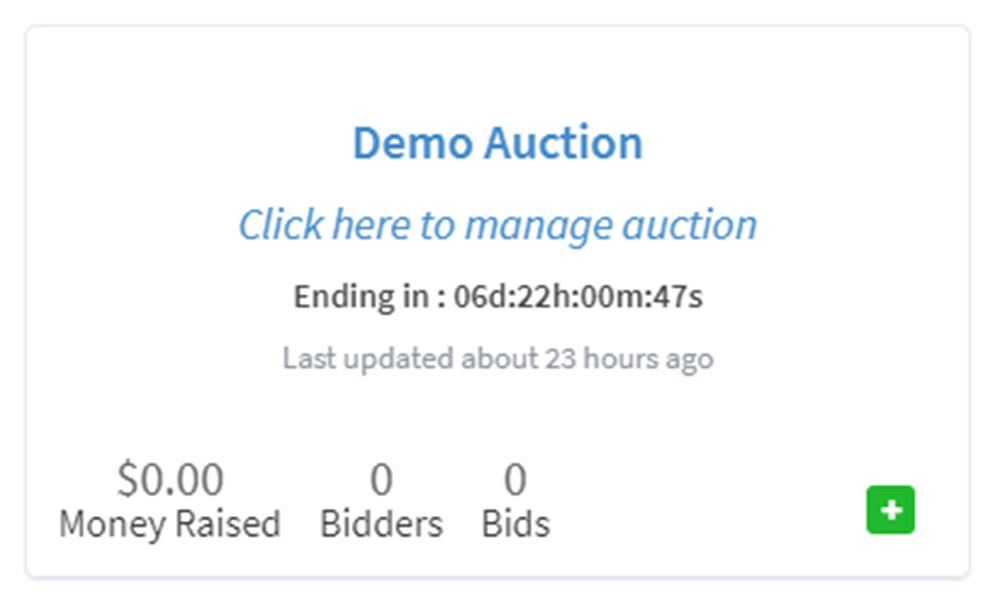 Step 3) Click on "Items".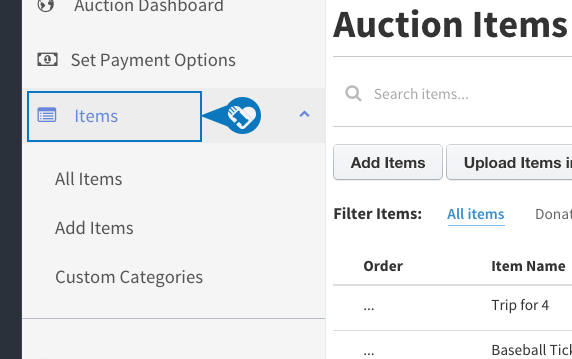 Step 4) Click "Add Items".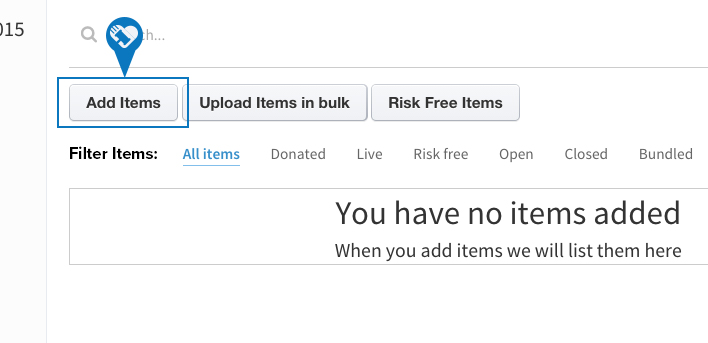 Step 5) Add donor information by clicking "Yes" next to "Add Donor".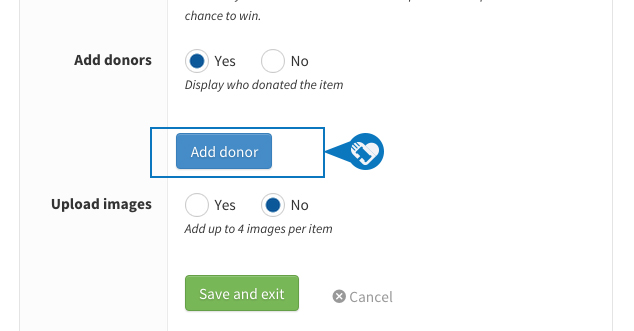 Step 6) Enter the donor's information and click "Save Donor".