Knowledge Base > Accepting Credit Cards & Payments > Collecting payments from my auction
How will I receive my auction funds?
At the end of your auction, depending on your plan type, you will have a few steps to take to complete your closeout. You want to ensure all your invoices are paid.
For more information on invoice management please click here.
We partnered with 3 payment processors that will process the credit card transactions from your auction and deposit into your organization's account.
Please use chart below to choose best fit for your auction. and you will want to follow up on when your funds will be deposited.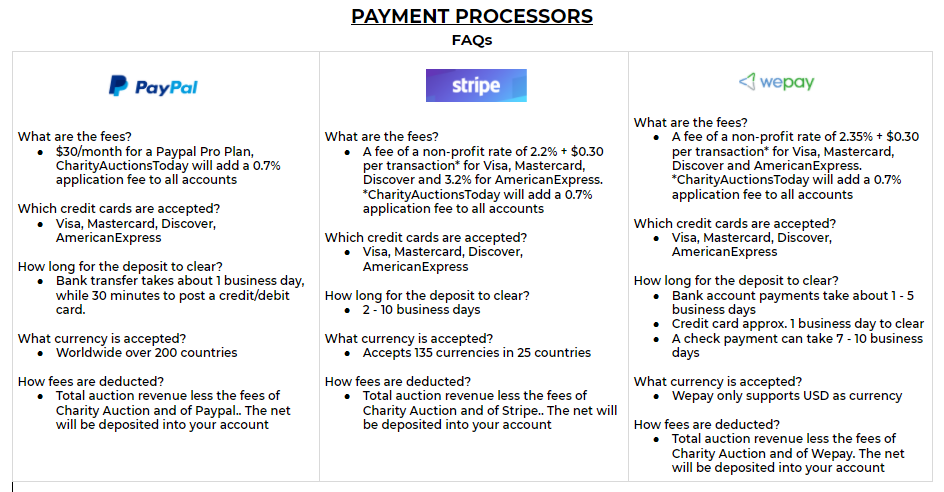 More questions about any of the above payment processor please find their FAQ below: