Knowledge Base > Auction How-To's > Bidding FAQ's > Change or Edit Auction Start and End times
When you are creating your auction, you will have an option for a single time slot or multiple time slots. When you edit a time block, it will update the date and time for all items already assigned to that time block.
Step 1) Click "Auctions" > then click on "Manage Auctions".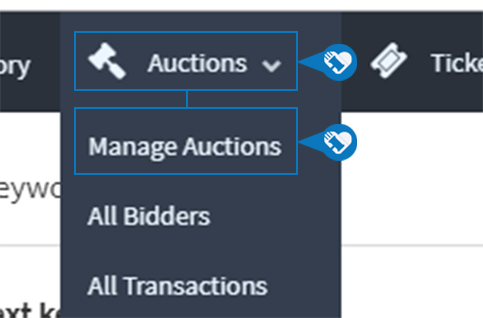 Step 2) Click on the name of your auction.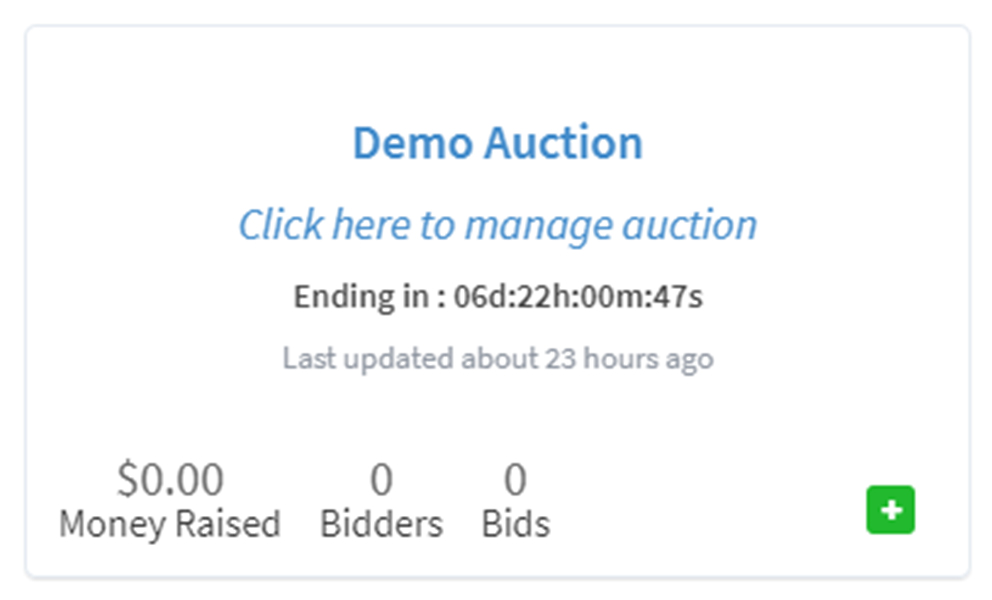 Step 3) Click "Edit Settings".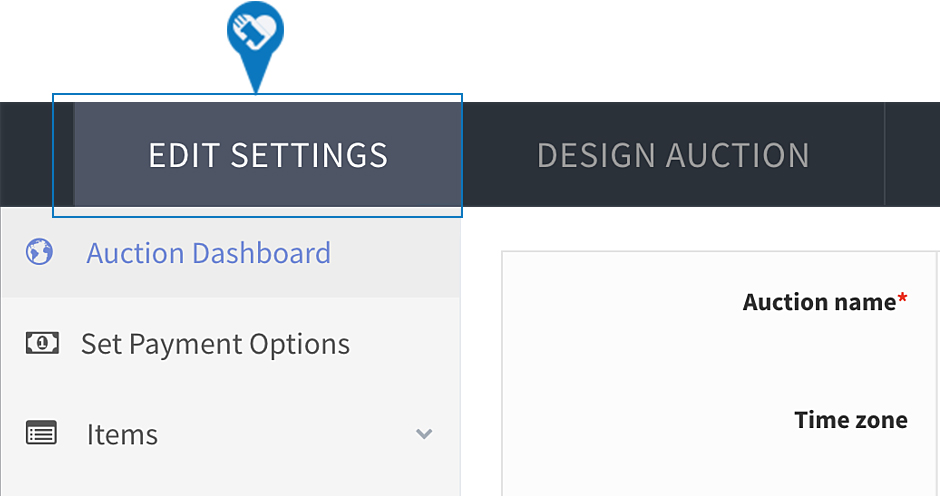 Step 4) Click "Yes" by "Set auction time" and select "Add New Time."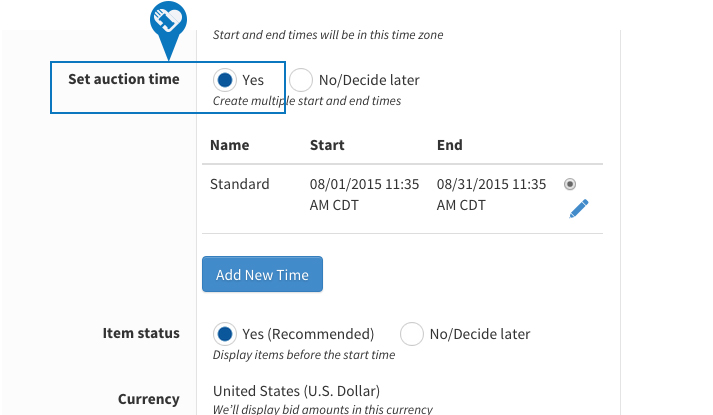 Step 5) You can Edit any existing time blocks by clicking on the blue Pencil icon located on the right hand side.