Knowledge Base > Bidding FAQ's > How to Cancel or Remove a Bid
I placed a bid by mistake. How do I cancel a bid?
For Bidders: If you placed a bid and need it removed, you will need to contact the Auction Organizer to remove the bid. From the Auction main page, click Help at the top of the auction page and select "Contact Auction Organizer".
For Auction Admins: If there's a bid placed by accident, you can retract that bid.
Please follow the steps below. From inside the Auction Dashboard, open the bid history for the item.
Step 1) Click "Auctions"  > then Click on "Manage Auctions"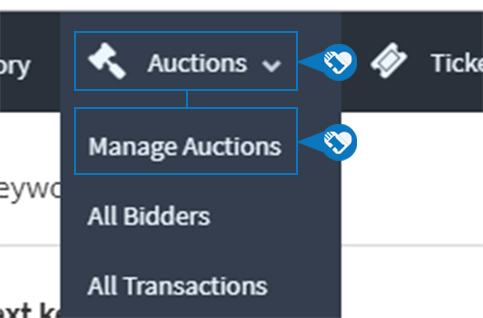 Step 2) Click on the Name of your auction.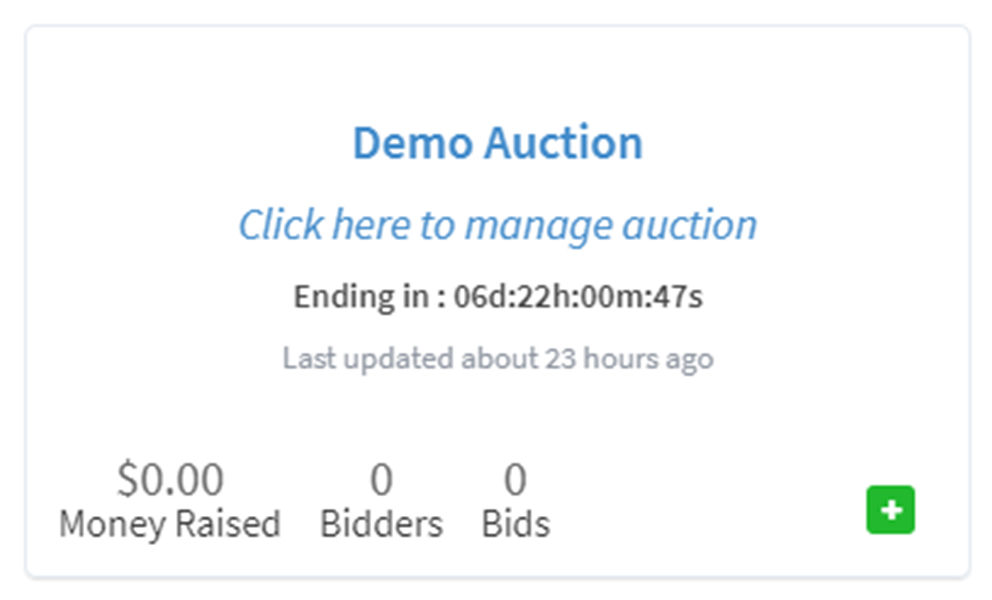 Step 3) Click on "Items" then "All Items."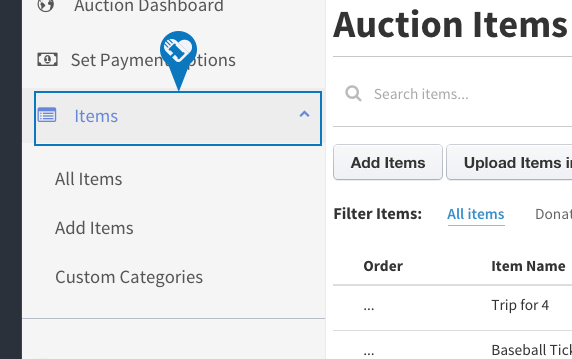 Step 4) Click on the Blue Number "Bids."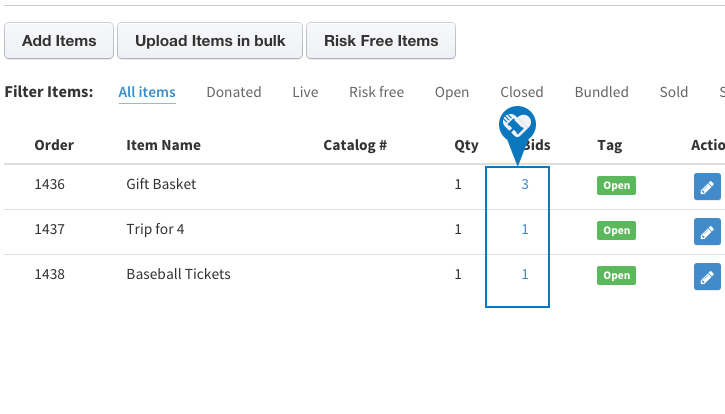 Step 5) Click the Red X to remove the bid.