Knowledge Base > General FAQ's > Can items have different start & end times?
Yes, you can assign different time blocks to each item. Creating a time block is easy. Follow these steps from inside your "Auction Dashboard".
1) In the left sub menu, click on "Edit".

2) Click the "Add New Time" button to selected the time and date for the new block.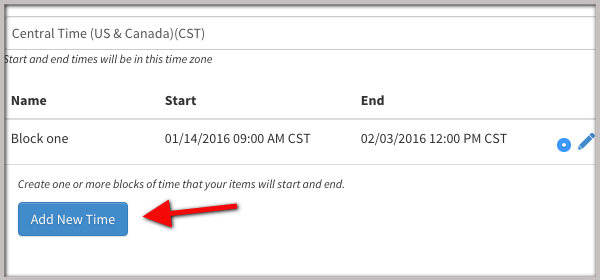 3) Now that you have multiple time blocks created, when you add or edit an item, you can choose the correct time block for each item. When you edit a time block, that time/date will update all items currently assigned to that time block.