Knowledge Base > Auction How-To's > Adding Custom Bid Increments
If you would like to edit your items and add custom bid increments, we make it very easy to make bulk edits. This article will show you how to make a bulk edit for custom bid increments.
Step 1) Navigate to the All Items page.

Step 2) Put a check next to each item you would like to bulk edit.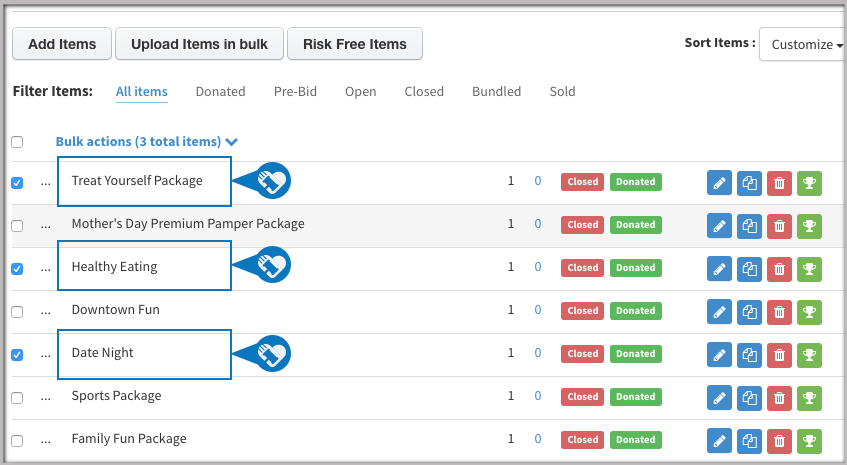 Step 3) You'll see a "Bulk Actions" drop down at the top of the column. Click on the drop down and select Edit Items.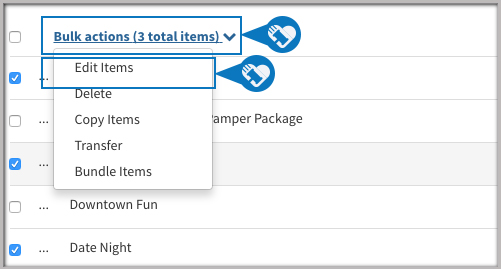 Step 4) Click on Custom and enter your preferred bid increment.