Knowledge Base > Auction How-To's > Bidding FAQ's > Adding auction items
Please follow the steps below on adding items to your auction.
Step 1) Click "Auctions" > then  Click on "Manage Auctions".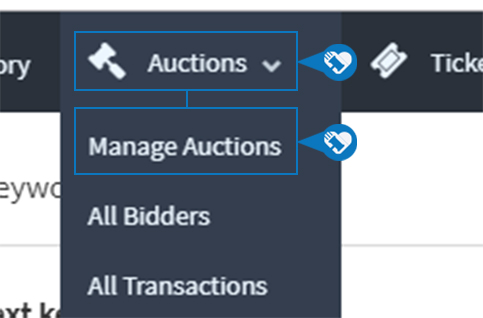 Step 2) Click on your Auction Name.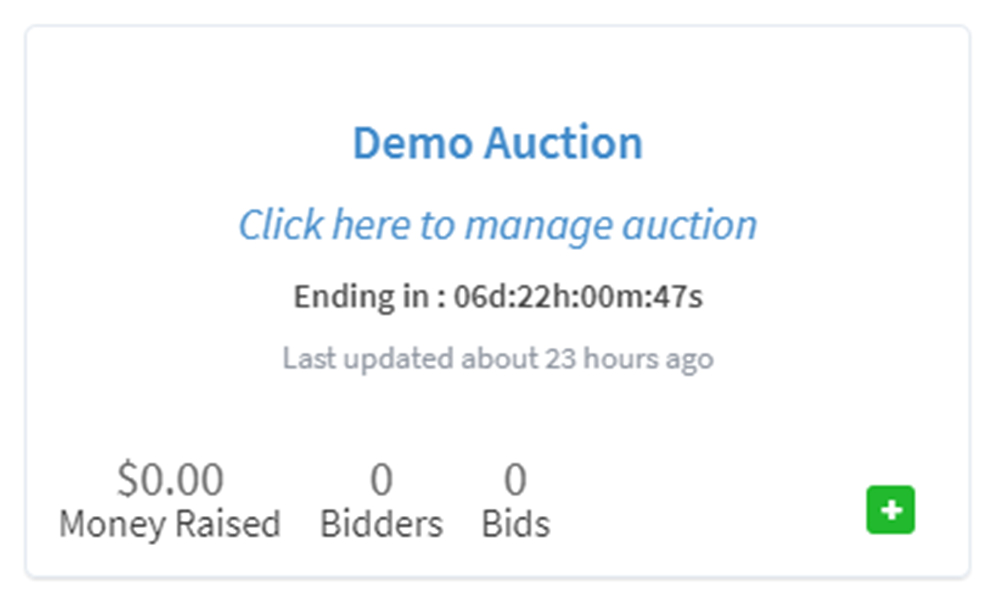 Step 3) Click on the Add Items button.


Step 4) Fill out the information about your item and click "Save and Exit".