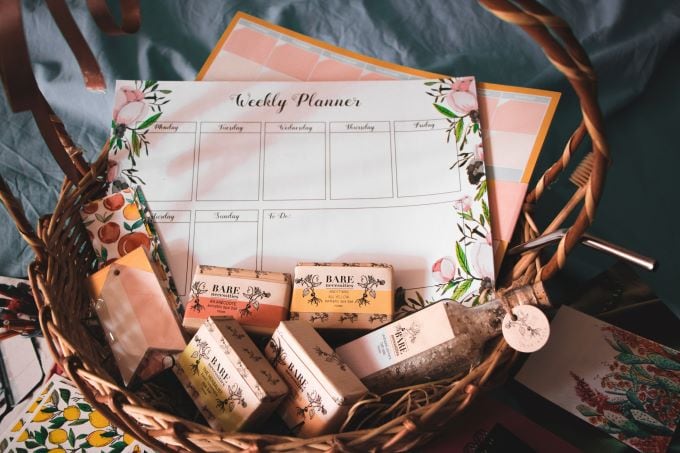 Why Gift Baskets Get The Most Bids
There's one takeaway about the role of gift baskets at your online or live auction fundraiser that we'd like you to think about. And that is, gift baskets are a charity auction's best-seller.  There are two reasons why.
Reason number one:
At a charity auction, people attend to support your cause, especially if they are friends or family. They came to your event to buy something simply to support your organization. Having a few gift baskets available at varying price tags will help them appeal to a broader audience.
Reason number two: People don't attend auctions because they need a new set of knives and hope to bid on a nice set. They want to support your organization and typically buy a gift basket that they can give to someone else as a kind gesture.
Bonus Fundraiser Gift Basket Ideas and Facts
We don't deny that creating gift baskets is fun for one or a group of people; it is fun. So fun, in fact, that after you've read the 21 fundraiser gift basket ideas, we have a bonus section that includes:
• 14 MORE fundraiser basket ideas for your auction
• Where to get ready-made gift baskets
• Do fundraiser gift baskets have to be baskets? 16 ideas beyond wicker
• Do men enjoy receiving gift baskets? Find out the answer!
• A brief history of ridiculously high-value gift baskets
Fundraiser Basket Ideas by Theme 
From foodies and sports fans to travelers and self-care gurus…we have several fundraiser basket ideas for every auction. It doesn't matter if it's a silent auction, a live event, or even a virtual one; the possibilities are only limited by your team's imagination!
Hot Tip: If you've got some auction items already you can start building your auction now and add your fundraiser gift baskets as they're put together. Our platform is free to start and rated by customers as the easiest online auction site to use.

Fundraiser Gift Basket Ideas for Foodies
1. The Baker's Basket
Give your bidders everything they might need to make some Instagram-worthy baked goods. Throw in a popular cookbook, baking mixes, and some cute cookie cutters. 
The baker's basket is not only a family favorite but can also be the start of a fun date night. 
2. The Chocolate Lover's Basket
Chocolate is a favorite of those with a sweet tooth. So, why not put together an assortment of gourmet chocolates or chocolate muffins and cookies? Get creative and throw in some locally-sourced chocolate products.
Or, even better, you can surprise the audience with some unusual chocolate flavors. For example, you can try chili chocolate. You can thank us later…
3. The Gourmet Basket
Why not offer the guest with the highest bid the chance to become a gourmet chef for one night?
Here are some auction items ideas for those food "connoisseurs":
A voucher for a local cooking class
An evening with a personal chef
Gift certificates for local restaurants
4. The Vegan Basket
Since veganism is rising, a vegan gift basket at your charity auction must be included. So toss a vegan cookbook into a basket with some vegan treats and maybe a gift card to a local plant-based restaurant.
5. The BBQ Basket
Another crowd favorite. Various barbecue sauces and marinades, cooking utensils, and some specialty seasoning will grab the attention of any grill enthusiast.
Fundraiser Basket Ideas for The Family

1. The Bundle of Joy Basket
This is always a fun one to throw together.
From swaddling blankets and toys to parenting how-to books, you can mix multiple items to create "the bundle of joy" gift baskets. You can make this even more adorable by throwing it all into a baby bathtub.
2. The Movie Nights Basket
From movie passes to movie theater gift cards, you can ask your local cinema for donations to create the perfect raffle basket for movie lovers.
Don't you have a theater nearby? No problem. Bidders can create the perfect movie night at home with gourmet snacks and Netflix or Amazon gift cards.
3. The Rainy Day Basket
Rainy days don't always have to get you down. A single basket can bring the whole family together for a game night.
Here are some items you can add to a raffle basket:
Puzzles
Board games
Card games
Microwave popcorn or baking mixes
Family-friendly books from a local bookstore
Fundraiser Basket Ideas for Sports Lovers

1. The Gym Rat Basket
Some of your bidders might be on a quest for a healthier lifestyle.
Help them get into the gym by putting together a basket with gym essentials such as running shoes or resistance bands. You can also offer a trial gym membership. Many gyms will often throw in a voucher for a personal training session with new memberships.
2. The Bicyclist Basket
This one does not have to be specific to cyclists; you can always pick another popular sport in your area and build your basket around it.
Cyclists, for example, might enjoy gift cards to bike shops, cycling helmets, new water bottles, and tire pumps.
Have you thought about organizing a more "active" charity event? If you think this would suit your audience, check out our tips for managing a successful walk/run event.
3. The Basket "Fore!" Golfers
Do you have any golfing enthusiasts attending your charity fundraiser?
Then, here are some items you could include in the gift basket:
Golf balls
Golf tees
Golfing magazines
Gift certificate to a local sporting goods store
A free session with a golf pro
9 holes of golf for two
2 passes to the driving range
4. The "Ultimate Fan" Basket
Create a fun basket by including team jerseys, binoculars, and event stadium seats.
Fundraiser Basket Ideas for Tech Lovers

1. The Gamer Basket
You could start by selecting a video game to build your theme (like Minecraft or Fortnite) around and then fill a raffle basket with the most popular gaming gear.
However, you could also throw in an Amazon gift card so that bidders can purchase their gaming items.
2. The Traveling Tech Basket
Having the right tech accessories when traveling has become a must. From mobile power banks to outlet converters and USB cords, these are just a few items that will make your bidders' journey easier.
Fundraiser Basket Ideas for Travelers

1. The Camping Connoisseur Basket
To make camping more comfortable, include an ultralight sleeping bag, a glamper tent, and even a portable grill.
Here are some other physical items you can add to this basket:
Flashlight
Compass
Local hiking guide
Lantern
Outdoor cooking pot and utensils
A gift certificate to a local sporting goods store.
2. The Adrenaline Junkie Basket
To create the perfect summer basket, include travel vouchers for skydiving, white water rafting, amusement parks, or any other adventure-filled local activity.
3. The Day-at-the-Beach Basket
Who doesn't love a good beach day? With these items, you can help bidders have a chill weekend getaway by the beach:
Beach towels
Frisbee
Water bottle
Beach toys
Pool floats
Speaker
Boogie board
Want to upgrade this basket to make it even more appealing? Then, add the items to a beach bag. 
4. The Survival Kit Basket
Are any of your bidders eager to walk on the wild side?
Then, they might appreciate items such as:
A first-aid kit
A water purifier
Walkie-talkies
Flashlights
Freeze-dried food
A lightweight blanket
Pocket knife
Take this fundraiser gift "basket" to the next level by adding the items in a hiking backpack instead of a basket. 
Fundraising Gift Ideas for Self-Care Gurus

1. The Spa Day Basket
Bath bombs, face masks, bath salts… This fundraiser basket sounds like a dream, doesn't it? 
Give bidders more to think about by tossing in a bathrobe, luxurious towels, essential oils, and even a bottle of wine. 
You could even add a gift card to the local salon for a massage. 
2. The Hair Care Basket
Save bidders a trip to the salon by including top-rated hair dryers and curling irons. Don't forget the professional shampoo and conditioner. 
3. The Makeover Basket
Since makeup is a pretty personal thing, you should steer away from including specific products. Instead, you could consider makeup brushes, mirrors, a gift card to a local cosmetics store, or a one-on-one session with a highly-rated makeup artist. 
However, you could add some skin care products to the makeover basket because who doesn't love a good cleanser or a refreshing face mask? 
Take Your Auction From Ordinary to Extraordinary with Fundraiser Basket Ideas


Whether you are running a silent auction online or offline, great prizes are crucial for the success of any charity fundraiser. So, why not switch the run-of-the-mill single auction items with some gift baskets?
This is one way to take your charity auction from ordinary to extraordinary. This is a great way to highlight local businesses and bring the community together. Still, bidders will also feel compelled to bid more due to the perceived added value, rarity, and limited supply. It's a win-win.
We hope some of these fundraiser basket ideas make planning your next charity auction easier. We love helping every charity auction succeed.

14 More Fundraiser Basket Ideas
Now, you need creative fundraiser basket ideas for several types of gift baskets. And we have more ideas for you. As you scroll through the fundraiser basket ideas, remember the gift basket's price, meaning once you've selected a basket, consider the cost of the items in the basket, too. You want to be sure the price doesn't prevent bidding.
If your basket turns out to be pricey, just be sure it's worth the cost, as bidders will pay for unique and quality gift baskets.
A basket of wine and cheese. This classic gift basket will always be a hit. Fill a basket with wines, cheeses, crackers, and fruit. You can also add other accompaniments, such as a cheese knife or a wine opener.
A basket of coffee and tea. A welcome gift for coffee lovers. Fill a basket with eclectic coffees and teas, along with coffee mugs or teacups. In addition, you can add other accessories, such as a coffee grinder or a tea infuser.
A basket of plants, seeds, or dried flowers. Or all three!  It's a gift for anyone who loves to garden or decorate their home with plants. First, fill a basket with various plants, such as succulents, cacti, or a grow-herbs-at-home kit. Then, add gardening tools, such as a trowel or a watering can, a knee cushion, suitable gloves, a wide-brimmed hat, and a small Bluetooth speaker to listen to their favorite tunes while gardening.
A basket of books. Book lovers or voracious readers will appreciate a basket with the kind of books they wouldn't buy but would like to read sometime— like Moby Dick, War and Peace, 1984, Brave New World, or Jane Eyre. Biographies are a good idea, too. Readers like what they like, so filling a basket with the top ten sellers wouldn't be advisable. They'd rather have a membership to Audible so they can choose their books, but putting the "classics" in the gift basket will ensure it's well-received by the recipient, Add a few different types of small-ish reading lights, a few bookmarks, and any fun reading-related gadget that's available. Give them a pack of bookplates—adhesive tags on which they can write their name and put them inside their books.
A basket of games. This is a smash hit because everyone loves to play games, right? Well, most everyone. What a fun gift for anyone who loves to play games! Fill your basket with various games, such as board games, card games, or video games.  Bet you don't know the top ten classic board games of all time, do you? To help you out with game selection, according to HobbyLark.com, the top ten classic board games are Chess, Stratego, Monopoly, Risk, The Settlers of Catan, Scrabble, Battleship, Clue, Dominion, and Ticket to Ride.
A basket of experiences. What fun this is! Anyone who loves to try new things will enjoy this gift basket. Give them various experiences, such as gift certificates to restaurants, spas, or specialty stores.  Consider tickets to professional sports games, concerts, plays, or amusement parks. Try a museum.
A basket for kids: Fill a creative vessel, such as a backpack or waste basket that has cartoon characters on them, with items that kids will love, such as toys, games, balls, bubbles, and books.
More ideas targeted to a person's preferences:
For the DIYer: A gift basket filled with craft supplies, such as paint, brushes, and glitter.
For the gardener: A gift basket filled with gardening supplies, such as seeds, plants, and tools.
For the NY Yankee fan: Pack that basket full of branded items such as hats, t-shirts, watches, beach towels, flip-flops, socks, and two tickets to a Yankees game. (The highest bidder will have to buy the plane tickets!!)
For the writer: Fill a basket with journals, pens, and stickers, and don't forget the chocolate.
Gift baskets for couples: These are filled with items that couples can enjoy together, such as gift certificates to restaurants, couples massages, or weekend getaways. Here are a few more ideas.
For the traveler: A gift basket filled with travel essentials, such as a passport holder, a travel journal, and a neck pillow.
For the pet lover: A gift basket filled with pet food, treats, and toys. Funny outfits are always a hit. Every dog loves a new collar, and cats want cat nip so they don't have to call their dealer.
Do Fundraiser Gift Baskets Have to Be Baskets?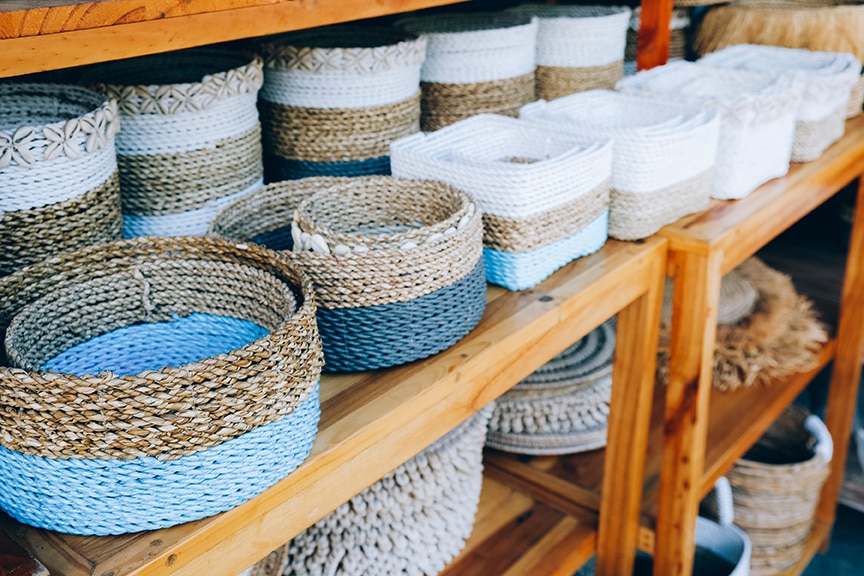 When we say "basket," we think of wicker or an other woven basket, right? Wicker is delightful and has great utility but there are choices for other vessels or containers that make eye-catching gift baskets. All it takes is creativity and pushing the boundaries of 'the usual.' Strolling around a TJ Max or Target store will provide plenty of fundraiser basket ideas. Toss the wicker and welcome a creative switch, such as a metal bedroom-size trash can adorned with Sesame Street characters or a colorful design with a favorite idiom such as, "Kindness is the best currency." Woven baskets remain more common because they are easier to locate to purchase (try Ikea), and they are beautiful!
Consider these tips when searching for something new to replace the often-used wicker traditional baskets.
Make sure the replacement is sturdy enough to hold the weight of the items in the gift basket.
Choose a replacement that is the right size for the gift basket.
Consider the style of the gift basket when choosing a replacement.
Decorate the replacement if applicable.
16 Fundraiser Baskets Beyond Wicker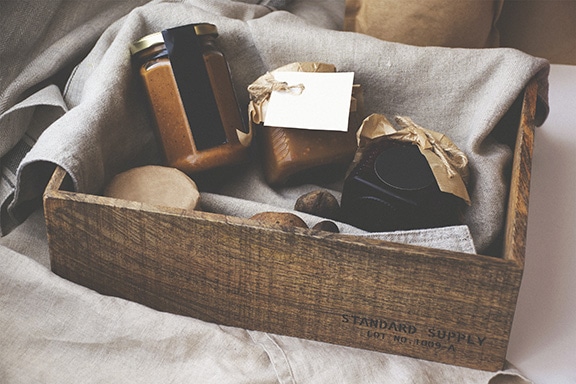 A box. A box is a classic and versatile option. They come in all sizes and shapes, plus you can decorate them! If you're crafty, you can paint or embellish the outside of the box. Or you can put a box inside a box, inside a box! For example, we saw one crafty person create a "car" from a cardboard box—she painted it and added subtle features, then made it into an auto safety-themed gift basket.
A crate. A crate is a rustic and stylish option. It's perfect for gift baskets that contain heavy or bulky items. Some come with dividers to stabilize the items.
A cooler. A cooler is a practical and stylish option. Great for the outdoors person's gift! It's perfect for gift baskets that contain food or drinks. Or it can be a mobile bar if you get one on wheels—fill it with wine and beer.
A hamper. A hamper is a stylish and practical option. It's perfect for gift baskets that contain bath and body products or home goods. Hampers with pop-up lids are ideal.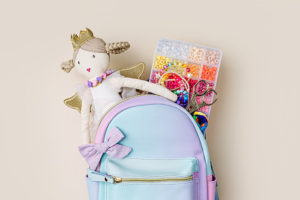 A tote bag or a backpack. A tote bag is a stylish and practical option. It's perfect for gift baskets that contain clothes or accessories. Backpacks are ideal for children's gifts, back-to-school treats, and hikers' treasures. If you are creating backpacks filled with school supplies, get them wholesale here.
A five-quart pot. Great for kitchen baskets, filled with chef gadgets, perfect for any culinary Mary or Larry.
A large jar. Go to any department or discount store to find a host of glass jars in different sizes, shapes, and price tags. Most have secure lids to keep the treasures safe, plus you can line a big jar with a piece of beautiful fabric, letting it show around the rim once the lid is closed—it makes a stunning impression on bidders.
A hat box. Good luck finding them these days, but they can be a lot of fun if you can find them. They're perfect for the crafty who can add designs and embellishments to mesmerize any bidder!
A handmade ceramic bowl. Or any large bowl, really, and it depends on what you're putting in the bowl. If it's kitchen related, you can use a large mixing bowl. A handmade ceramic bowl would be the focus of the gift, adding lower-priced items inside the bowl. Many artists in most communities would love to show you their ceramics—who knows? You might even get a new idea based on the vessels you see.
A cookie jar. This is a fun one and goes far with kids. You can put toys, gifts, or whatever, inside. You might add a few cookies, too.
A Radio Flyer wagon. Kids of all ages will love this "gift basket!" Use your imagination and make a beautiful presentation. You can strap in a doll or two on their wild ride if it's for kids. Or save money by getting a cheaper knock-off wagon and putting Radio Flyer decals on it—you can get them on Etsy!
A metal colander. Oh, this is fun and a favorite for the culinary-minded. You need a good, sturdy colander with a look of strength. If you're wondering how a colander can have beauty, go to a cookware store. You'll find them in many colors, sometimes metal, with color on the trim. It makes a great basket for any chef.
Large popcorn buckets. If your basket is whimsical or nostalgic, a large popcorn bucket may do the trick. Great for a goody box.
Woven rope basket. Rope baskets come in all sizes, shapes, and colors. Suitable for any gift presentation, from a baby shower basket to a new puppy basket, you can also get them with or without handles. And you can reuse them in your home if desired!
Brown paper bags with windows and handles. They're available in different colors, too. They make an attractive presentation even though they are probably the most inexpensive container you could use as fundraiser gift ideas. Available at Amazon.
Wire basket with handles. Quaint like the farmers market baskets. They're a big hit because of the "old-timey market" look, and they can be reused. You can also get wire golf ball baskets for golfers!
Why not make this fun? Grab your people and go on a treasure hunt to find a wicker basket replacement to use as a container for a gift basket that is both stylish and practical.
Do Men Enjoy Receiving Gift Baskets?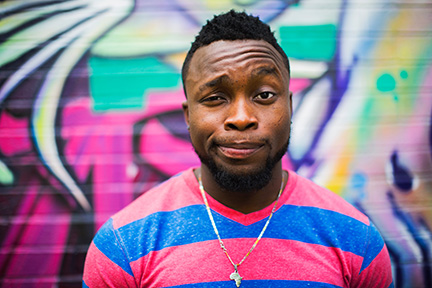 There's proof! A recent survey revealed that 80% of men said they would be happy to receive a gift basket as a gift.
Gift baskets can be a great way to show a man you care about him and his interests. When choosing a gift basket for a man, it is essential to consider his hobbies and interests. For example, if he enjoys cooking, you could include a gift basket filled with gourmet ingredients or kitchen gadgets. If he is a sports fan, you could include a gift basket filled with sports-themed items, such as jerseys, hats, or tickets to a game. And if he enjoys relaxing, you could include a gift basket filled with bath and body products, candles, or a gift certificate for a massage.
A gift basket is an excellent option if you want a gift showing a man that you care. With some thought, you can find a gift basket that is sure to please without breaking the bank.
Fun: A Brief History of Ridiculously High-Value Gift Baskets

Here's some fun. Guaranteed, you will not see gift baskets like these in your online auction, but it's fun to learn what celebrities and world leaders receive in the way of gift baskets.
Princess Diana: One of the most expensive gift baskets in the world went to Princess Diana in 1997. The basket had costly gifts, including a diamond necklace, earrings, and a bracelet. The estimated value of the gifts was to be $1 million. The basket was given to Princess Diana by a wealthy businessman trying to impress her.
Oprah Winfrey: This one is unreal. According to the Guinness World Records, the most expensive gift basket was over $2 million, given to Oprah Winfrey in 2011 for her 50th birthday by her longtime friend, Stedman Graham. Filled with a variety of luxury items, including a $1 million diamond necklace, a $500,000 pair of shoes, and a $250,000 car, the basket had other items, such as a private jet, a yacht, and a home in the Bahamas. Nice gift basket!
Former President Bill Clinton: Another expensive gift basket was given to the former President of the United States, Bill Clinton, by the Sultan of Brunei. The basket was worth $1.5 million and contained various luxury items, including a diamond-encrusted Rolex watch, a gold-plated pen, and a set of crystal glasses.
Other expensive gift baskets given in the 1950s and 60s:
A gift basket from Harry Winston to Elizabeth Taylor in 1964, which contained $2 million worth of jewelry.
A gift basket from Tiffany & Co. to Audrey Hepburn in 1954, which contained $1 million worth of jewelry.
A gift basket from Cartier to Jackie Kennedy in 1961, which contained $1 million worth of jewelry.
Create Your Auction Page Today
Our platform is free to start: have your online auction prepped and ready to go as your gather your gift baskets.