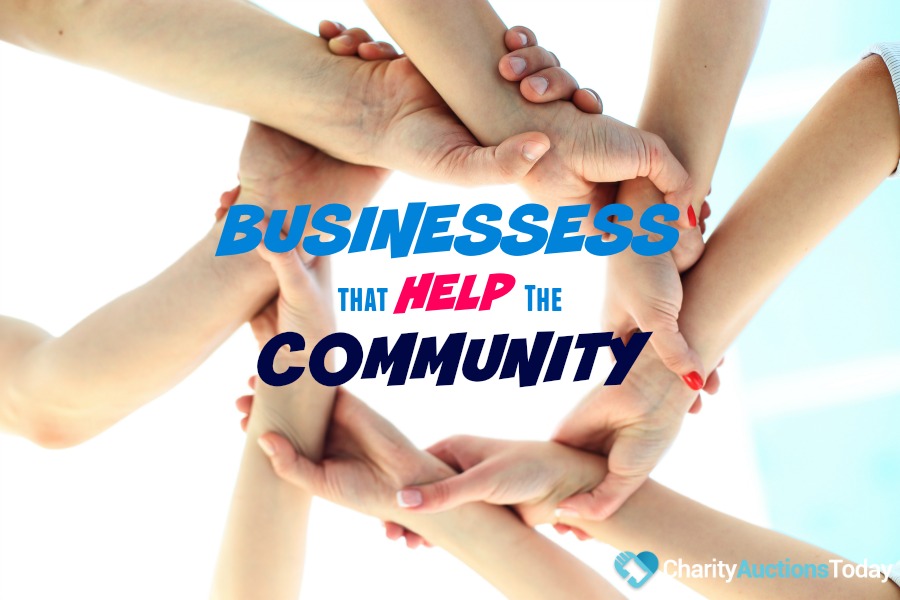 Businesses that Help the Community
Many local businessess and national chains help fundraise within their communities. They give back to the community. They help with fundraising efforts, volunteer their time, or donate items to nonprofits. What's the catch? You have to ask. Generally, they require only a written request on company letterhead or filling out forms to request a donation. They don't always advertise this service, sometimes you have to do some sleuthing. Good news, we did the hard work for you. Here is a list of businesses that help fundraise.
Big Box Stores & Retail
Nearly every retailer or corporation has a giving program to help fundraise, they may offer matching gifts, community grants, donation requests, and even volunteers. Many local vendors will give In Kind Donations, Swipe Cards, or Cash Donations. Below is a short list of some of the most popular companies. Have a company in mind? Just do a Google search for  the name of the brand and donations: "Nike Community Donations" or "Nike Giving Program".
Restaurants
Restaurants offer many ways to raise money. Ask about Fundraising Nights, Gift Card Donations, or In Kind Donations. Need an event catered? Just ask, have your 501-C3 info at hand. If you don't have that, check anyway, many will still donate platters or other items for your event.
Grocery Stores &  Food and Beverage Donations
Other businesses help fundraise by giving food or sponsoring the event. Grocery stores will often donate food for your event. They also give In Kind Donations, Swipe Cards, Cash Donations, and Gift Cards. You can request larger funds from the national site or your local store will give smaller donations at the service desk. Food or Beverage companies will often donate products or sponsor your entire event.
Museums, Entertainment, & Hospitality
Hospitality and Entertainment venues offer Free Passes, Free Memberships, Event Space, Fundraising Nights, Overnight Stays, and Rental Cars for you Event. Just ask!
Direct Sales Companies         
Think Avon, and other catalog sales companies.  They often offer In Kind Donations or Portions of Campaign Sales.
Sport Teams
Offer free tickets, memorabilia, or opportunities to work concessions.
National Basketball Association
So, get clicking and find the perfect donation type for your community event. Businesses have set aside money to help fundraise in their communities.