[fusion_builder_container hundred_percent="no" hundred_percent_height="no" hundred_percent_height_scroll="no" hundred_percent_height_center_content="yes" equal_height_columns="no" menu_anchor="" hide_on_mobile="small-visibility,medium-visibility,large-visibility" class="" id="" background_color="" background_image="" background_position="center center" background_repeat="no-repeat" fade="no" background_parallax="none" enable_mobile="no" parallax_speed="0.3″ video_mp4="" video_webm="" video_ogv="" video_url="" video_aspect_ratio="16:9″ video_loop="yes" video_mute="yes" video_preview_image="" border_size="" border_color="" border_style="solid" margin_top="" margin_bottom="" padding_top="" padding_right="" padding_bottom="" padding_left=""][fusion_builder_row][fusion_builder_column type="2_3″ layout="3_4″ spacing="" center_content="no" link="" target="_self" min_height="" hide_on_mobile="small-visibility,medium-visibility,large-visibility" class="" id="" background_color="" background_image="" background_position="left top" background_repeat="no-repeat" hover_type="none" border_size="0″ border_color="" border_style="solid" border_position="all" padding_top="" padding_right="" padding_bottom="" padding_left="" dimension_margin="" animation_type="" animation_direction="left" animation_speed="0.3″ animation_offset="" last="no"][fusion_text]
Top Online Auction Sites – Updated For 2019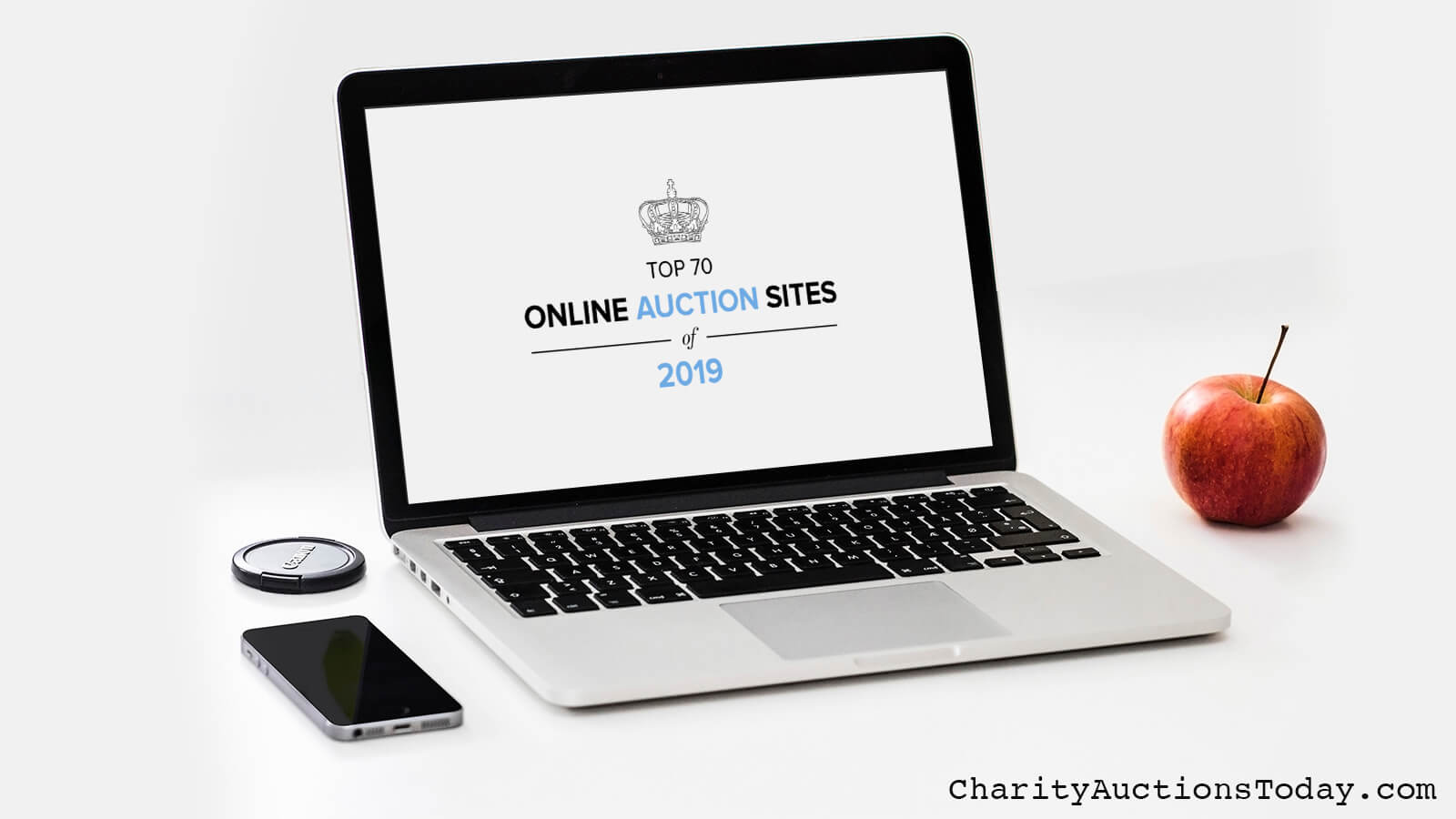 If you are looking for the most reputable online auction websites around the globe, you've come to the right place. I hereby present to you the 70 best online auction sites and bidding sites.
As you know, there is no shortage of high-quality online auction sites on the internet. But we decided to separate the wheat from the chaff and give you the absolute cream of the crop.
These online auction sites will give you the best value for your money because they are exclusive.
Note: These sites are listed in no particular order.
1. Charity Auctions Today
A perfect solution for all lovers of online charity auctions, Charity Auctions Today was developed and created by Tom Kelly in 2007 to cater to those who would like to take their charity auction to the next level.
Although the payment options are limited for buyers and sellers, the buyer safety, competition, reach and high traffic certainly outweighs the payment options by far.
With a state-of-the-art, cutting edge platform, Charity Auctions Today has been fully developed to provide a top-notch user friendly platform that will help you raise the maximum dollars with your auction.
Charity Auctions Today is one of the most reliable online charity auction platform with no performance fees on the money raised.
Additionally, Charity Auctions Today has hundreds of features that are easy to use and easily customizable.
Their platform can work with all devices, has a built-in credit card processor, and contains many social media tools to help you spread the word of your auction.
[/fusion_text][fusion_global id="3728″][fusion_text]
2. 24Fundraiser
24Fundraiser provides top-notch fundraising software and services for nonprofits & schools.
A very reputable and trusted fundraising software provider that integrates unmatched state of the art features into their fundraising software such as;
Auctions – Online, Mobile, and Silent

Unlimited Donation Forms

Donation Campaigns/Pages

Event Setup Service

Event Tickets

Website Buttons

Donor Management

Donation Processing

Service Integration such as PayPal, AWeber, iContact etc
With over 4500 happy customers, 24Fundraiser is the largest fundraising software and services provider in the United States.
3. Online Auction
OnlineAuction.com, created and founded by Chris Fain, is a very simple marketplace with an easy-to-use platform where sellers and buyers connect. They have over $579,353,782.71 worth of auctions listed in their marketplace.
What makes OnlineAuction.com (OLA) unique and different from other online auction sites is its "auctions with no final value fees" policy.
This means that sellers have the ability to keep every penny of the final value of the closing auction.
One of the greatest pros of OLA is its easy-to-use listing form in conjunction with simple time-saving templates for listing multiple and similar items.
Another feature of OnlineAuction.com worthy of consideration is their No-bid snapping feature. This is really a great feature that helps sellers get the maximum bid for their products by extending the offer about 2 minutes if there is more than one bidder and the offer has reached its last minute of expiration.
So there is no last second "sniping" out with a winning bid. This especially peculiar to most online auction sites where a bidder would wait for the last second and outbids the other bidders to win the auction.
4. Web Store
Web Store, founded in 1996, is one of the oldest auction sites on the internet. It is a free online auction site and it's devoid of fees such as;
Membership fees

Bidding fees

Selling fees and

Other hidden fees.
Web Store has a wide variety of categories. In fact, whatever you want can usually be found here ranging from Antiques to electronics to specialty services.
Web Store's safety policies have been top-notch over the past decade. So you're assured of about 99% buyer safety (it is impossible to completely rid an online marketplace of fraud).
5. ePier
ePier is one the largest auction site on the internet. Various auction listings are displayed and you can join the bidding war in real-time.
With over 210,000 registered members, ePier's online auction site is a very attractive option for sellers.
Although the site has less key selling features when compared to other top-rated auction sites, such as traffic reports, advertising, resolution centers and automatic bidding, it has several other tools that help improve the selling process.
Above all, ePier offers a free and safe environment for both buyers and sellers alike.
6. Atomic Mall
Launched in 2008, Atomic Mall has proven itself as one of the best online auction sites. With over 172,604 and 412,684 members and listings respectively, Atomic Mall is currently among the largest auction sites on the internet.
They accept major payment solutions such as;
Amazon Payments

Credit Cards

Dwoll and

Bitcoin
They also have a wide range of product categories available for auctions;
Automotive

Baby

Cellular

Crafts

Music

and plenty more…
7. Auction Warehouse
Auction Warehouse is anonorcather fantastic online auction site that provides completely free bidding and auction(United States only).
Launched in 1998, AW has been consistent in providing the safest form of auction through an easy-to-use listing interface which is considered as one the best online auction interfaces around the globe.
With a wide range of categories and thousands of listings together with a top-notch listing interface, makes Auction Warehouse a great auction site for both buyers and sellers alike.
The only drawback, though, is that they accept only credit cards(as of the time of writing this review) as the only payment option.
8. iOffer
iOffer is considered by many as the third largest online auction site with over a million reputable members. They have a very large collection of listings with an extremely easy-to-understand interface.
They also have a very secure payment solution (PayPal) for buyers and offers competitive fees as well.
One fantastic feature of iOffer is their trending search listings where the most searched listings are shown. This makes it extremely easy for buyers to locate a listing without much struggle and digging.
With a wide range of categories ranging from women fashion to fragrances, iOffer is definitely a place to be.
9. WeBidz
WeBidz offers a very unique online auction site in that it offers many auction categories that are not available other online auction sites such as;
WeBex Point Auctions

Boats-Watercraft

Coins and

Dolls-Bears
Additionally, they feature the top bids at the very top of their homepage which I think is a gold mine for those looking for quick bid "sniping".
WeBidz also charges various fees that are not available on most auction sites including the following;
Highlighted Item Fee = 0.01 USD

Bold Item Fee = 0.01 USD

Category Featured Fee = 0.05 USD

Home Page Featured Fee = 0.15 USD

Relisting Fees Reduction = 100.00%

Seller Verification Fee = 9.95 USD, flat fee
This site offers a myriad of store types;
FFL

Bronze (Free Store)

Bronze Featured

Bronze Featured (6 Months)

Silver

Silver (6 Months)

Silver Featured

Silver Featured (6 Months)

Gold

Gold (6 Months)

Gold Featured

Gold Featured (6 Months)

Platinum

Platinum (6 Months)

Platinum Featured

Platinum Featured (6 Months)